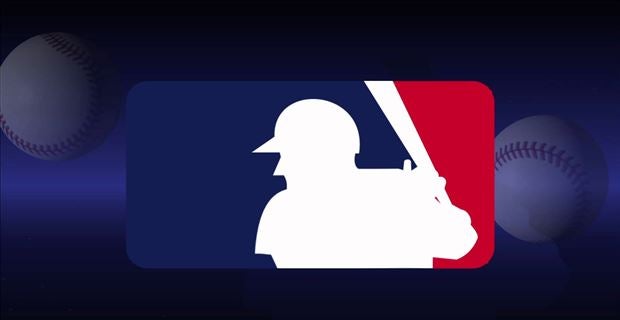 I am including the same opening in all my draft reviews, so you can skip ahead if you read and plan to read them all. I know many will just read for their own teams.
Being a writer is a service-based industry, really. The consumer is right and I need to make sure my articles appear to the consumer. I lead off with this, as consumers love draft grades. I know grading a draft is silly right now, but I still want to give the readers what they want.
So instead of grades, I rank classes in divisions. I put them in order for the class I liked the most to the least. In addition, since I wrote up all 75 picks on day one, I will be mostly focused on other selections. None of my favorite picks will be from day one, as I have focused on those players so much already.
The Central always tends to have strong drafts and the Reds top the central for the second year in a row. I really liked what the Brewers did on day one, but not so much as the draft continued. The Cardinals continued with a steady draft. The Pirates did not do quite as well as a year ago, for me, but still had the best value in day one. The Cubs might have the draft that I disliked the most; we seemingly have never seen eye to eye over the last few years.
Cincinnati Reds
Number of players in top 101: 5
Favorite Pick: Mike Siani, OF, William Penn Charter
Favorite Day 3 Pick: Michael Byrne, RHP, Florida
Riskiest Pick: Lynn Richardson, RHP, Jensen Beach
The Reds are able to land this spot even though I thought for sure that they over drafted and overspent on their second-round selections. Lyon Richardson has not been pitching long and is undersized, but has shown high velocity already, though he seems to fit a reliever profile. He was one of the last players in my top 101 and the Reds gave him a bonus that will likely be one of the top 30 in the entire draft. Josiah Gray is a player who I had one spot after Richardson on my Big Board and called the two of them very nearly the same pitcher. He was slightly under slot and cost nearly three times less than Richardson. They came back with Bren Spillane, who was another slight overdraft for me, but that is balanced out by the fact that they saved over 100K with that pick. Then they made the best pick on day two, adding Mike Siani.
I had heard right before the draft that Siani was headed to school, and when the first round ended, it seemed likely, so when his name was called in the fourth round it made me pause. He was rated 27th on my Big Board, which means the Reds, Padres, Rays, Royals, Giants, and Marlins were the only teams to end up with two of my top 30 players. He is a potential plus defender in centerfield with an advanced approach at the plate and the potential for power growth as a cold weather bat with size. I expected them to have saved money with their top three selections, but it seems that those picks might be closer to even than I expected.
Day three saw the Reds operating and focused on safer talent early. The one name who stood out was Michael Bryne, a right-handed reliever for Florida. Over the years, there have been more than a few relievers drafted out of Florida who became starters in the minors. They have such a glut of starters that it can be hard to lock down a spot. Bryne has the size to start, at 6'3" and 205 pounds. He also has eye-popping numbers, both as Florida's closer and during his time in the Cape. His career walk rate is 1.37 with a strikeout rate of 10.16. I would give him a chance to start and then send him back to the pen, where he looks like a very safe arm to be at least a middle inning reliever.
St. Louis Cardinals
Number of players in top 101: 4
Favorite Pick: Steven Gingery, LHP, Texas Tech
Favorite Day 3 Pick: Brandon Riley, 2B, UNC
Riskiest Pick: Luken Baker, 1B, TCU
The Cardinals loved undersized players and power bats in the last few drafts, so it only makes sense that they took Nolan Gorman, who fits both categories. They came back with Griffin Roberts, who could help their pen this year and ended day one with the very risky Luken Baker.
It might seem odd to label a college first baseman as the biggest risk, but in terms of pick value, there is a lot of risk in a player with his injury history who has never hit for the power that is expected of him. If the Cardinals can help him stay healthy and get him to show the power he showed in high school, this pick is a steal, but if that power never comes and the random nagging injuries continue to occur, he is unlikely to reach the majors.
Mateo Gil was a great pick in the third round and normally would be my favorite for the Cardinals, but they followed it up with two even better selections. Gil has some pop, an advanced approach, youth, and the bloodlines to end up being a starter at third down the line. He would have made my list if it went to 125. Steve Gingery and Nick Dunn did make my list, though. Maryland has had success producing up the middle hitters like Dunn, who did a bit of everything for the Terrapins. His size and where he played pushed him down boards but, again, the Cardinals do not get hung up on size. Steve Gingery, if he had been healthy all year, would have been gone on day one. He has two advanced pitches and has a floor as a lefty reliever out of the pen, with a chance at a mid-rotation starter. He is very young for his class, has great pitch ability, and a legitimate plus pitch in his changeup, which he can throw in any situation against any hitter.
The Cardinals continued their recent Kent State run by taking Eli Krauss late on day three, but it was Brandon Riley who stood out, after a strong year for him at North Carolina. Riley is another undersized, productive bat for the Cardinals, along with Gorman, Dunn, and Gil. What stood out for me was his high walk rate, and while his home runs were down, he actually had the same number of extra-base hits as a year ago. He is likely more of a utility player and he did not do great with wood bats a year ago, but getting a highly productive player who can play multiple positions is a good value.
Milwaukee Brewers
Number of players in top 101: 4
Favorite Pick: Aaron Ashby, LHP, Crowder College
Favorite Day 3 Pick: Elijah Cabell, OF, TNXL Academy
Riskiest Pick: Drew Rasmussen, RHP, Oregon State
The Brewers were one of my day one winner and while they fell off a bit on day two and three, they still had many interesting selections.
Aaron Ashby is the nephew of Andy Ashby, who also went to Crowder College. He had a strikeout rate over 18 this year and while some debate if he will work in the pen or as a starter, he has shown the ability to miss bats. He could be another Josh Hader if everything works out right.
Drew Rasmussen is a very interesting pick; a year ago, he went in the first 40 picks, but his MRI scared off the Rays and he needed his second Tommy John surgery and ended up not pitching at all this year for Oregon State. If he had stayed healthy, I think he would have been a top 20 pick a year ago. He has size issues, but the injury issue is the bigger deal. He will likely be used out of the pen, due to size and lost years due to age, but he could end up being a great value.
Elijah Cabell was one of the top 101 players on my big board. I think he has a chance to sign as, typically, players taken in the first 15 rounds sign and the Brewers should have a little more money to play well. Cabell's ceiling is similar to former Brewer, Khris Davis. He has plus power, but a lot of swing and miss in his game, which combined to push him down, boards. His power should get him more than slot to sign, but I expect he signs when it is all said and done.
Pittsburgh Pirates
Number of players in top 101: 3
Favorite Pick: Grant Koch, C, Arkansas
Favorite Day 3 Pick: Jonah Davis, OF, California
Riskiest Pick: Braxton Ashcraft, RHP, Robinson HS (TX)
The Pirates had the best value of any pick in the first round with Travis Swaggerty, then they came back with a big bodied, big armed pitcher who had crazy control numbers in high school. They came back in round two and took a big Texas arm, whose craziest numbers came on the football field. In the third, they took Connor Kaiser, who some thought was the best college defender at short this past season.
In the fifth round, they got a great value in Grant Koch from Arkansas. Before I even talk about his offensive profile, which is what stands out for Koch, one has to comment on his experience catching so many pitchers who have been drafted. He had a strong summer but failed to take the step forward that caused many to think he could be a potential day one pick. He has the potential to be an above-average bat at catcher, as he has plus power potential, along with a strong eye, which allows him to walk at a high rate. He could be a potential three outcomes catcher who is an average defender at catcher, which would make him an upper tier catcher in the majors.
This was not a high class, in terms of risk, which is quite the change from a year ago. Braxton Ashcraft stood out as the riskiest pick, as part of his value lies in projecting him to add more to his pitches as he fills out. He has a pretty clean profile, but in this draft, betting on a pitcher adding more pitches is about as risky as it gets.
Jonah Davis was a highly productive player this year with one stat that directly transfers to the minors and also hit double-digit home runs this past season. In addition, he had success two years ago with wood bats in the Northwoods League. This past season, he was hit 19 times, which is the stat I mentioned before that seems to transfer directly to the minors and majors. The reasons he was there on day three are his size and his strikeout rate. Davis is 5"10 and struck out 31% of the time this year. He has always been closer to 25%, which is also very high, and something on which he needs to work. Yet, he has always walked at a strong rate, he hit for power this year, has had wood bat success, is a cold weather player from NYC, and won't turn 21 until July. I understand the concerns, as his strikeout rate is appalling, but everything else there made for an interesting combination or production and potential that could allow Davis to surprise down the line and even outperform several bigger name college outfielders taken before him.
Chicago Cubs
Number of players in top 101: 1
Favorite Pick: DJ Artis, OF, Liberty
Favorite Day 3 Pick: Tyler Durna, 1B, UC San Diego
Riskiest Pick: Brennen Davis, OF, Basha HS (AZ)
I am not going to sugarcoat it--the Cubs had the worst draft of any team I wrote up or followed this year. They had very few players who stood out to me, and in addition, even on day three, did not seem to take a name or two to spend money on later, even though it seemed like they saved a lot early on in the process. Every pick was an overdraft, for me, and only one player was even near my top 101.
DJ Artis was a good value in the 7th round and even better when one considers that he signed for a little more than slot. He was another player whose stock was down this year, as he had some day one talk entering 2018. He runs well and walks a lot. He is likely a left fielder but could be a player who ends up being a useful regular for some time as an on-base bottom of the lineup bat with speed. He is another player who got hit a lot during his time in school. He is way undersized and will not hit for any power but, again, there is a non-zero chance he could be a starter.
Brennen Davis is a big-time boom or bust prospect. I read one report on him which said his hit tool is a 20. He has plus speed and potential plus power but is extremely raw at this point. He could end up being a good player, but the odds are more likely he struggles to make it to the majors. His tools and ceiling alone will make him a top ten pick, though I think the cost in bonus and draft round was very high for a player who carries some of the highest developmental risks in the class.
Day three had some interesting picks. Riley Thompson led things off. He was draft eligible as a freshman last year and was viewed better then, as his performance regressed this year, which is hard to do after his struggles with control as a freshman. Josh Sawyer is the rare pick who turns 24 in his draft year, thanks to him being a fifth-year senior at Texas. It was Tyler Durna from UC Santa Barbara who stood out for his production the last two years, though I would have expected the Mariners to draft him since he plays with Jerry Dipoto's son there. Durna, the last two years, has walked significantly more than he has struck out; this year, it was 45 to 25 and the year before it was nearly the same rate. He had just seven home runs but also hit 18 doubles.
It is a small program, but the doubles pop and the walk rate were intriguing enough to make him stand out as a day three pick for the Cubs. I was a little surprised to see him drafted and not his teammate, Zander Clarke, who put up huge numbers and is huge himself, at 6'5".
Source : https://247sports.com/mlb/marlins/Article/2018-MLB-Draft-NL-Central-Draft-Recap-119113277/
Terima Kasih Telah Mengunjungi Website Ini